Convey Your Brand Messaging Without Constraints
At TTS, we specialise in crafting bespoke informational websites, avoiding the limitations of rigid templates to give you unparalleled freedom in conveying your brand message.
By consciously steering away from e-commerce development, we hone in on our core expertise, ensuring that your messaging breaks free from any constraints.
Personal Service
Easy Updating
Performance Optimised
Search Friendly
Personal Service
We collaborate closely with you to ensure your website aligns perfectly with your objectives. Throughout the development phase, we keep you fully informed, so you're always in the loop on your project's progress.
Easy Updating
We understand that you'll want the freedom to update certain aspects of your website yourself. To that end, we design your site in a way that makes it simple for you to refresh the content, all while preserving the integrity of the overall design.
Performance Optimised
The frustration of a slow-loading website is something no one should experience, especially when the option to navigate away is just a click away. With our streamlined development and hosting services, you can expect your website to load swiftly, keeping your audience engaged.
Search Engine Friendly
All our websites are crafted in compliance with Google's Webmaster Guidelines to ensure they are search engine-friendly, and we welcome collaboration with any SEO specialists you may wish to involve in the project.
Examples of our work
Here are a few short examples of websites we've designed. Each design is unique and suited to the customer's business.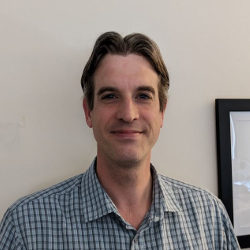 "Style shouldn't sacrifice substance"
While aesthetics are important, the true value of a website lies in its ability to convey your message clearly and efficiently. It's crucial not to lose sight of this by overindulging in flashy features that could divert visitors' attention.
Nigel Rogers
TTS Managing Director