Leave I.T. to us
With the majority of support now being delivered remotely, it's more convenient than ever for us to assist businesses throughout the UK. Our all-inclusive support packages encompass office software, email, security, and more — all consolidated into one monthly payment and fully backed by our expertise.
UK Coverage
Enable Remote Working
Improve IT Security
Communicate Securely
Achieve Compliance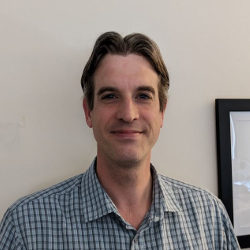 "We work with businesses all over the country"
In today's digital age, we don't need a physical office in every postcode. With the latest software, we can virtually meet eye to eye. From our Midlands headquarters, we deploy powerful tools to provide secure, IT support. And if there's ever a need for on-site service, our wide network of skilled engineers can be called on.
Nigel Rogers
TTS Managing Director
Switching to TTS is easy
We are often approached by businesses who are unhappy with their existing IT support providers.
A move to TTS is simple. Once you've decided on us, you simply need to notify your existing provider and we can liaise with them on your behalf.
Essentials
Standard
Premium
Unlimited Remote Support
Enjoy unlimited support requests, anytime you need help.
Microsoft 365 Business Standard
Each user gets a comprehensive Microsoft 365 subscription, covering Business Email, Word, Excel, PowerPoint, Teams, and beyond.
Endpoint Protection
Endpoint Protection enhances traditional antivirus capabilities with a suite of advanced security features designed to identify, mitigate, and neutralise sophisticated threats in real time
Advanced Threat Detection
Employs sophisticated machine learning algorithms to detect and neutralise emerging threats not yet catalogued in the threat library, ensuring robust and proactive security.
Advanced Email Security
Top-tier email threat defence that provides robust protection against phishing, invoice fraud, social engineering attacks, and a wide range of other vulnerabilities.
Cyber Security Training
Comprehensive cyber security training for your entire team, complete with simulated attack scenarios that automatically pinpoint and address areas needing targeted education.
Security Patch Management
Updating your operating system isn't enough. Many zero-day attacks specifically target third-party applications you might have installed, putting your devices at risk.
Password Management
State-of-the-art password security features, encompassing secure password sharing mechanisms within your organisation for enhanced operational integrity.
Email Signature Management
Uniform email signatures across your entire organisation to maintain compliance with your corporate marketing identity and footer legal requirements.
Couriered Laptop - Emergency Spare
Experience minimal downtime with our rapid recovery service. We'll provide you with a pre-configured loaner laptop to get you back in business swiftly while your computer is being repaired or replaced.
Onsite Laptop - Emergency Spare
For every 20 users in your organisation, we'll supply a standby spare laptop for you to keep on-site, ensuring immediate access to a replacement when needed.
Discounted On-site Rates
Benefit from a 20% reduction in our standard hourly rate for services that necessitate an on-site visit.
Price Calculator
This price serves as a guideline for our comprehensive IT support services. Please reach out to us for a precise quotation.
Upgrades
These upgrades are not part of our pre-configured packages, yet they may be essential or advisable based on your unique requirements. We invite you to get in touch with us to tailor a solution that best meets your needs
Dropbox Business
Dropbox stands as our top recommendation for unparalleled reliability, outstanding performance, and robust security in the realms of file sharing and synchronisation.
Microsoft 365 Business Premium
Each of our packages comes with Microsoft 365 Business Standard. For those requiring added capabilities, our Business Premium package offers extended functionality that may be essential for specific user needs.
Online Backup for Files & Emails
For enhanced control and security, we advocate the use of a specialised backup solution for your emails and files, rather than depending solely on built-in recovery systems.
eSignature Document Signing
Secure and streamline your document workflow with Dropbox's eSignature Document Signing software. Ensure legally binding signatures while accelerating approval processes, all with robust security features.