How can we help?
We'll help you get the most from your IT. We're not interested in jargon, we explain the solutions in a language you can understand.
Business IT
Support
Unlimited IT support with a personal service
Business IT
Solutions
Using IT to solve day-to-day business issues
All-in UK
Packages
Support, security & software combined
Helping businesses grow for over 20 years
We've been supporting SMEs for nearly 20 years! We pride ourselves on providing a personal service, helping businesses benefit from the latest technology whilst keeping solutions easy to use.
Increase Efficiency
Enable Remote Working
Improve IT Security
Communicate Securely
Achieve Compliance
What our customers think...
"Point-S Tyre & Autocare moved to TTS earlier this year for our IT support functions following some frustrations with our previous provider. The service we have received has been excellent, and the handover process extremely smooth and hassle free. We had a persistent Wi-Fi problem which we had been unable to resolve for over a year, which was fixed in less than a month by TTS. Wholeheartedly recommend!"
Jeremy Farries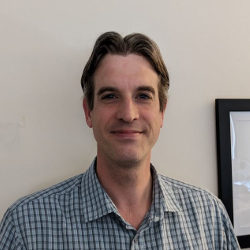 "I.T. Should enhance your business, not hinder it"
Our focus on SMEs distinguishes us from corporate IT providers that rely on impersonal ticketing systems, often causing delays and confusion for clients. We don't expect you to know IT jargon. We pride ourselves on offering a personalised service, ensuring businesses can harness the latest technology while keeping solutions user-friendly.
Nigel Rogers
TTS Managing Director
Why Cybersecurity Awareness Training is Essential
In an era where cyber threats are becoming increasingly sophisticated, the need for robust cybersecurity training is more crucial than ever. Nigel from TTS IT Services delves into the importance of arming your employees with the knowledge and skills to fend off cyber attacks.
Our Business IT Services
IT Support
IT Solutions
Nationwide Packages
Phone Systems (VOIP)
Website Design
IT Support
An IT support contract with TTS safeguards your essential systems, letting your employees focus on their tasks. With fixed monthly payments, budgeting becomes effortless.
Every hour your employees spend tackling IT problems is an hour not dedicated to your business. Our support ensures issues are addressed swiftly, often before they affect your operations.
As well as being fast and user-friendly, your IT systems need protection against both internal and external threats. That's why we recommend industry-leading security solutions, all fully supported by us.